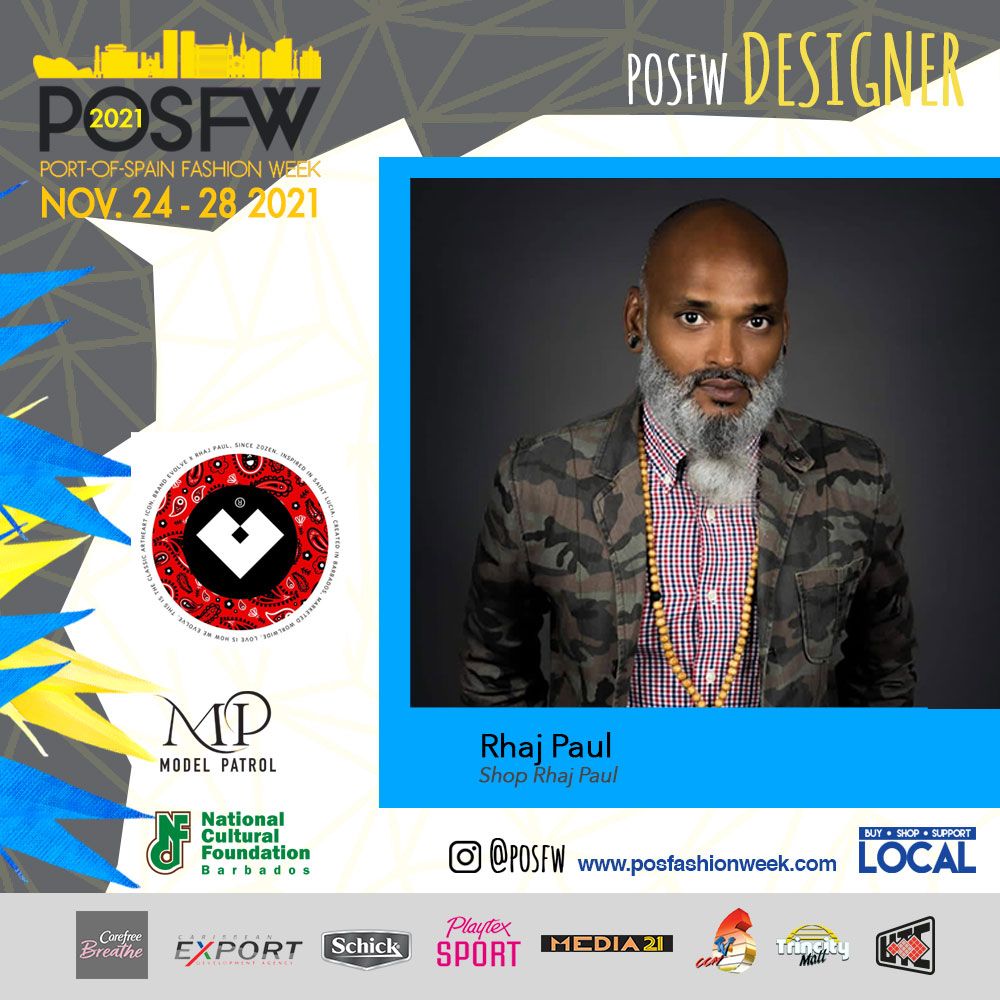 Rhaj Paul is a Barbadian artist whose objective is to use the medium of fashion and
design to grow optimism, creativity and connection, particularly in the Caribbean and the
Caribbean diaspora.
From the emergence of his eponymous cut 'n' sewn menswear label – Rhaj Paul
Montaazh (montage) in 2000, to the trendsetting soft apparel Brand Evolve in 2010, and
the first-ever Barbadian Beard Brand – The Beard Island Gang in 2014, the name Rhaj
Paul has been synonymous with top-quality craftsmanship, unique style and innovative
fashion marketing.
His work encompasses swimwear, streetwear, bespoke tailoring and design, fashion
styling, graphic design and motivational public speaking.
Rhaj has worked with various organisations, entertainers, artists, videographers and
photographers to produce stellar content for his vibrant social media, and has co-starred
as the character, "Master Rhaj" in the Barbadian Kung-fu film 'Once upon a time in
Ichirouganaim' (Ichi-ruga-nieem), a cursory role in the 2017 film A Caribbean Dream, both
times being casted for his "masterful" silver-grey beard and in 2019 was also seen in Too
Lickrish, a film by Seth Xcel Bovell.
Passionate, inspired, skilled and committed to raising an attitude of excellence and a
genuine love for authentic self-expression, Rhaj Paul represents the Ministry Of Style
Creative Alliance in it's mandate to grow creative entrepreneurship in the region and
beyond.